by Christos Zampounis
In 1998, on the night of the 12th to 13 th of June, Eric Tabarly disappeared into the Irish sea. His tragic end builds up the legend which had been created around the French sailor when he was alive. Thirty years earlier, Eric Tamparli agreed to be photographed with Brigitte Bardot. The legendary film star of "And God created woman" flirtingly asked, "Will you take me on board as your deckhand?". A man of few words, he nods his head in agreement, then bends over to tie a knot. The crossing they planned, with another member of the crew Alain Delon, who is not shown in the photo, was published in the 1,009th issue of "Paris Match".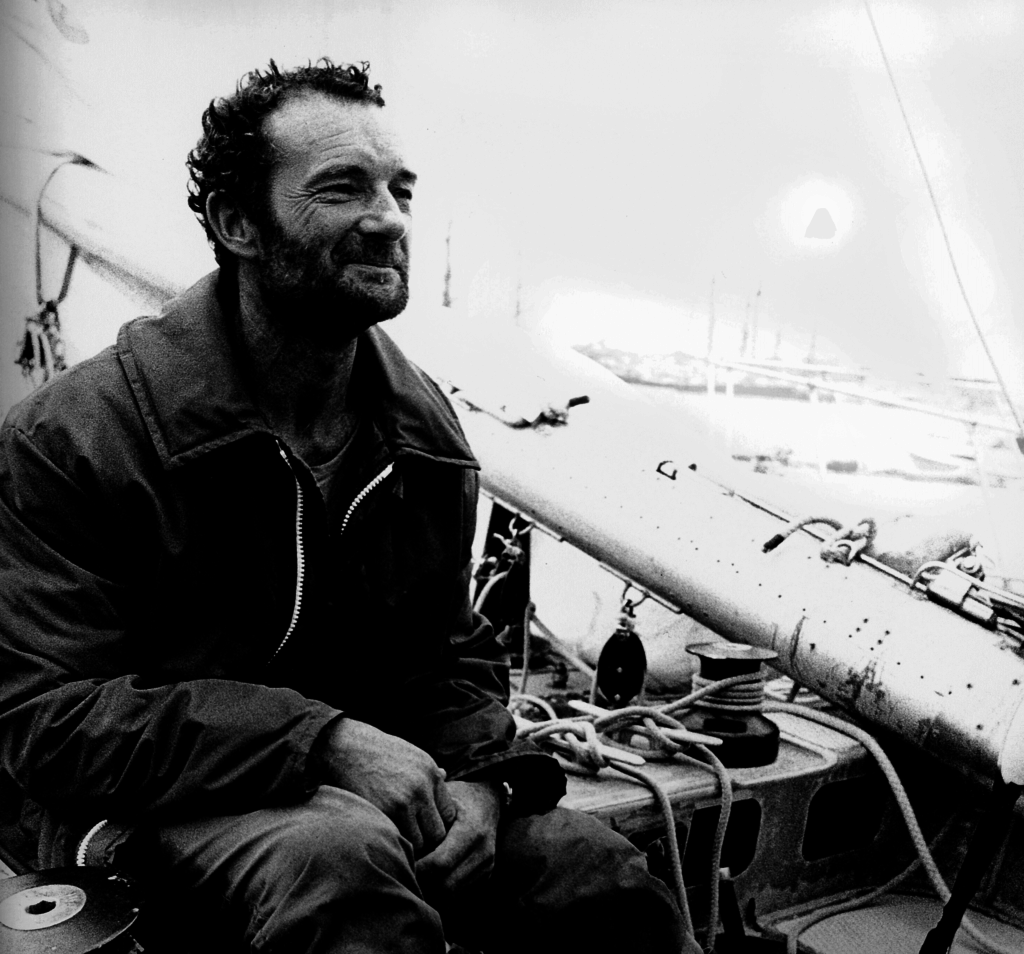 At the age of 37, Tabarly was already a star, as he prevailed in the trans-Atlantic rally "Ostar", in 1964, and put an end to the English rule for the first time. The President of France, Charles de Gaulle, honored him with the Legion of Honor medal for his victory. After conquering the Atlantic, he tried the Pacific, where he was crowned victorious once again. The image of the yachtsman, being applauded by the crowd as he marched down the Avenue of Champs in 1976, will forever be etched in the minds of the French. Tabarly was pivotal in influencing a new breed of French sailing champions. He also contributed to the construction of a new generation of sailboats.