by Dimitris Gouravas (oenologist)
Volnay is a village in the Côte de Beaune sub-region of Burgundy, known for producing some of the smoothest and most refined Pinot Noir wines of the southern Côted'Or. It is located between Pommard (famous for its strong reds) and Meursault (the "home" of rich whites). Volnay has had its own appellation since 1937 and is reserved exclusively for red wines made from Pinot Noir (although production is legally allowed to include up to 15% Chardonnay, Pinot Blanc, and Pinot Gris, as long as these are interspersed in the vineyard). These are located in a zone of high-quality terroir, stretching directly across from Volnay, from Pommard to Meursault. As with almost all of the region's most prized vineyards, this strip is nestled in the middle of the Côted'Or hillside. Here, the vines benefit from well-drained soils, rich in limestone, and a south-easterly aspect, helping the plants to take advantage of morning and early afternoon sunlight. Domaine des Comtes Lafon produces some of the most remarkable (and expensive) Chardonnay white wines in Burgundy. It is located in Meursault, in the Côte de Beaune sub-region, but has vineyards in three other villages: Chassagne-Montrachet, Volnay, and Monthélie. The winery of Comtes Lafon was built in 1869 by the Boch family, but its reputation as a winery was greatly influenced by Jules Lafon, who married Marie Boch in 1894. Lafon bought many of the important crus in Meursault and Volnay and in 1919, plots in the grand cru vineyard Le Montrachet. In 1995 he adopted organic practices and since 1998 the cultivation has been entirely biodynamic. The 163 hectares of the estate are divided into 4 communes and produce 15 appellations: Sur Meursault Sur Volnay Sur Monthélie Sur Chassagne-Montrachet.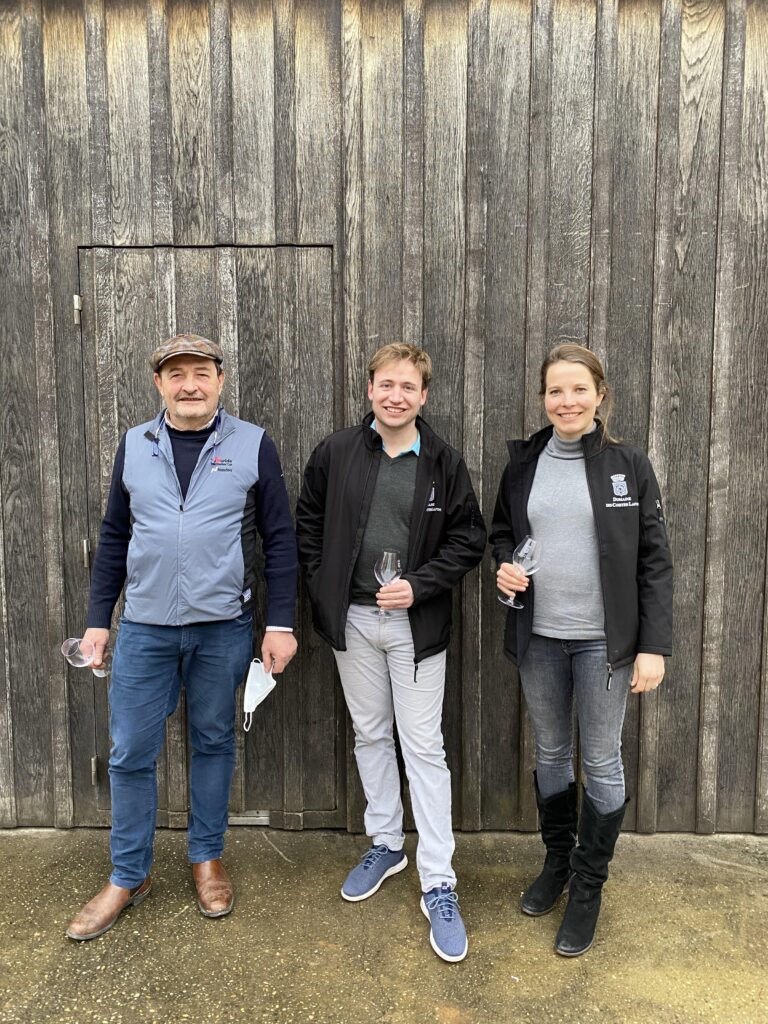 Viticulture:
The average age of the vines is high (32 years). Replanting takes place at a rate of about 2.5 hectares every two years, keeping the old vines, which are in good condition. The harvest is done by hand, after numerous checks of ripeness. First sorting is done in the vineyard by the pickers, for the possible elimination of gray rot and less ripe grapes, supplemented by a sorting table in the winery if necessary. The aim is to vinify only healthy and ripe grapes.
Wine selection : Pinot Noir
A wine selection with temperament, Pinot Noir is one of the most famous grapes, producing award-winning wines, and remains a life's work for some of the greatest winegrowers in Burgundy. It adapts easily, but, particularly reflecting the environment in which it is grown, Pinot Noir prefers a cool climate and requires low yields to achieve high quality. "God made Cabernet. The devil made Pinot Noir.'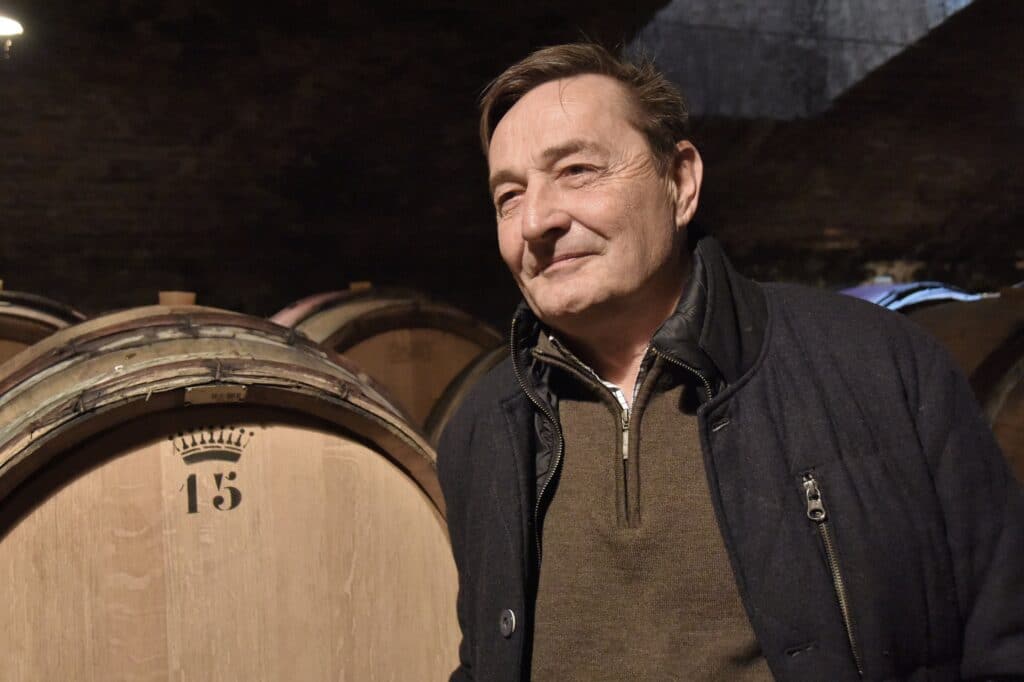 Wine pairing:
Roast duck has a classic dining companion: Pinot Noir (and traditionally a Burgundy) offers the red berry/cherry fruit that goes well with many traditional sauces and has crisp acidity to cut through the duck's fat.
Serving temperature:
14-16°C.