Architect Mickey Muenning is widely famous as the creator of California's iconoclastic organic architecture movement. His great work, "The Glass House," offered for purchase by the auction house Sotheby's International, integrates many of his radical ideas.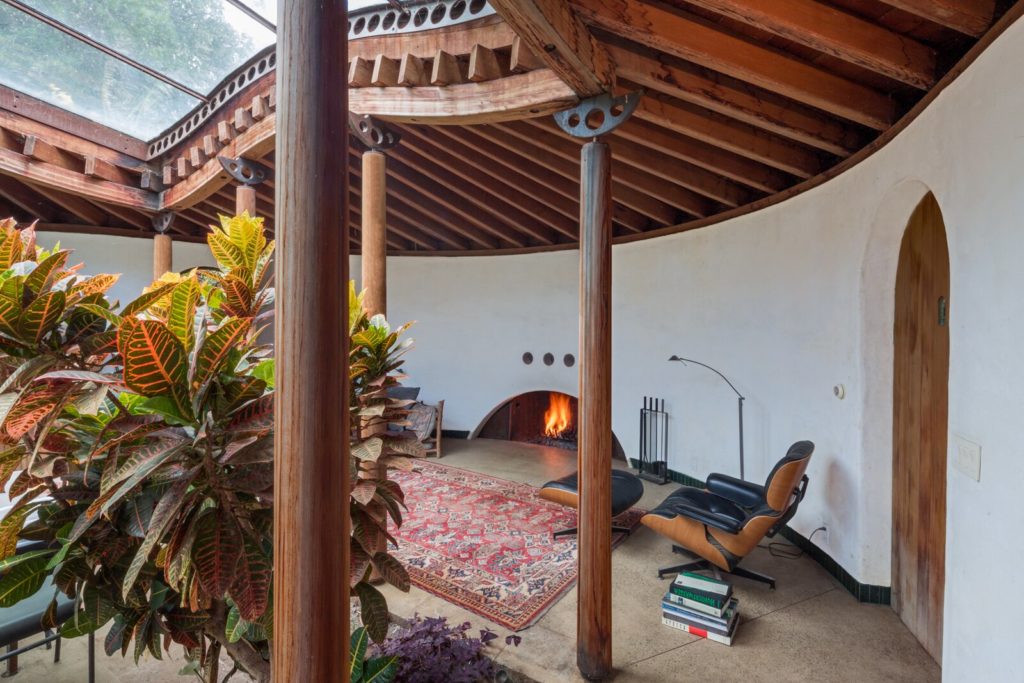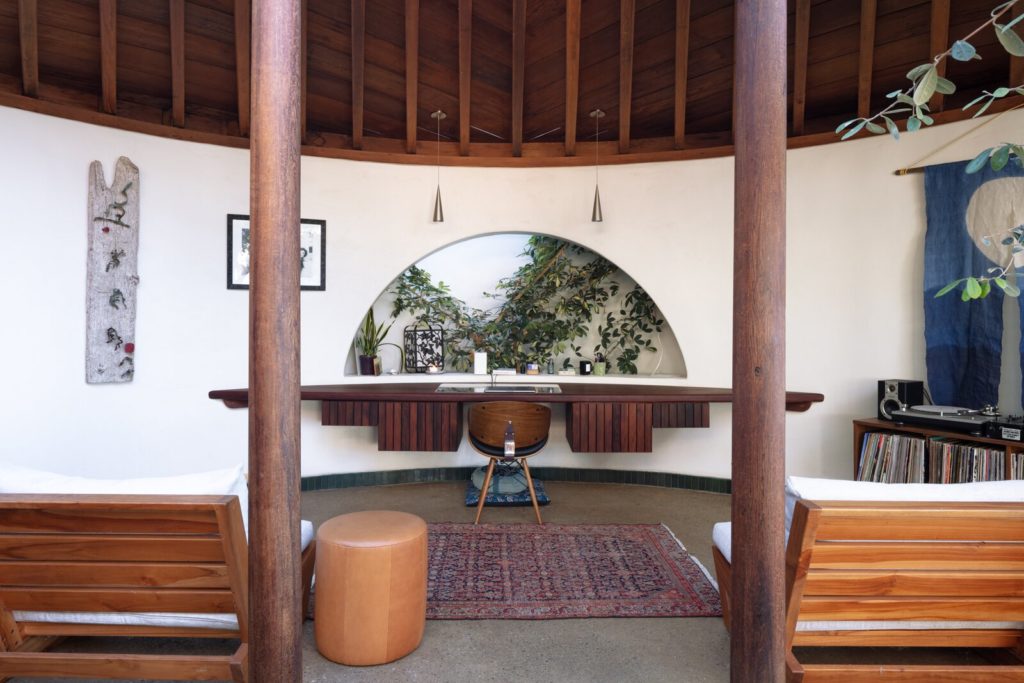 The house is located on Partington Ridge and was bought in the 1970s. It rests on 30 acres of forest with all-embracing views of the coastline, the ocean, and the sky. The house was built into the mountainside with a sod garden roof.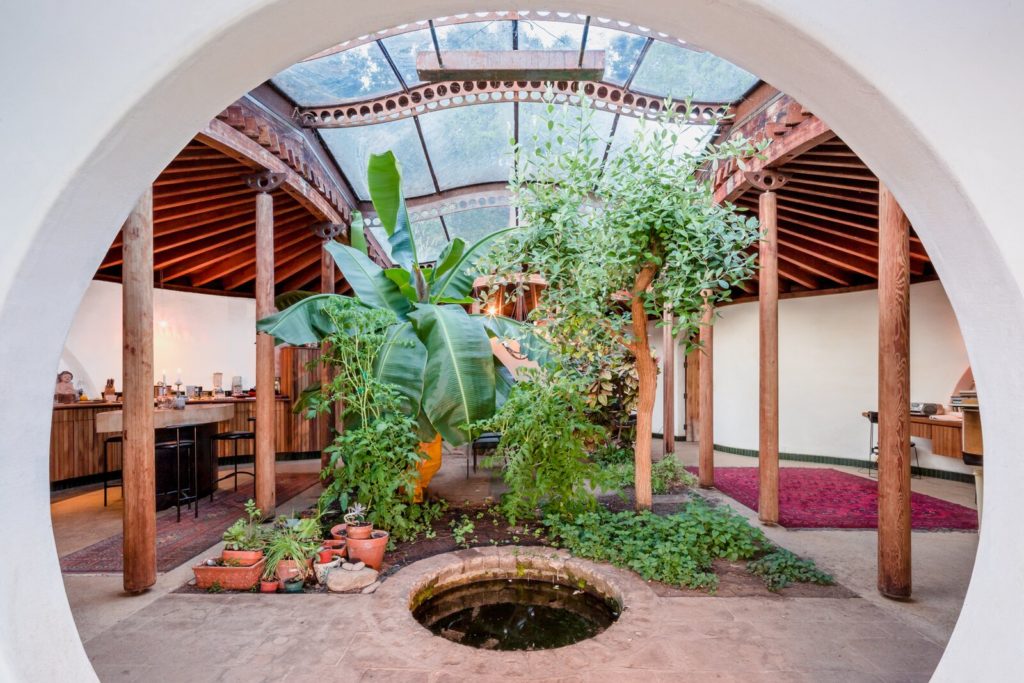 Opposite, today is located the main house which was built on the hillside and surrounded by many trees. Skylights illuminate all living areas, which expand over the huge tropical inner garden. It is remarkable for its ribbed ceiling and the spiral staircase, which connects the kitchen and the living room with the open bedroom on the upper floor.