του Jeremy Clarkson
Let's dive straight in, shall we. You've all noted from the pictures that this week I'm reviewing the Ferrari Roma, which is the cheapest Ferrari of them all, so I'm guessing you don't want a five-hundred-word treatise on the origins of, say, trifle, followed by a sudden dogleg and then a few words on the car. Right. Happy to oblige. I took it over to see my friend Eric, who has owned many great Ferraris in the past. He knows the brand well.
He knows the appeal. He also knows his cars — this is the man who produced the film Rush. So he climbed in, took one look at the digital dash and the complicated steering wheel, and then leapt straight outsaying: "They've lost the plot." There's more. Ferrari is saying that the Roma is 70 percent new, but people with adenoids and way too much time on their hands have worked out that it has exactly the same wheelbase as the unloved Portofino, so they're saying that while 70 percent of the components may be new, the basic architecture of the car, and its engine, is not new at all. Others are suggesting that it was supposed to have been a Maserati but Fiatchanged its mind at the last minute and stuck a prancing horse on the back.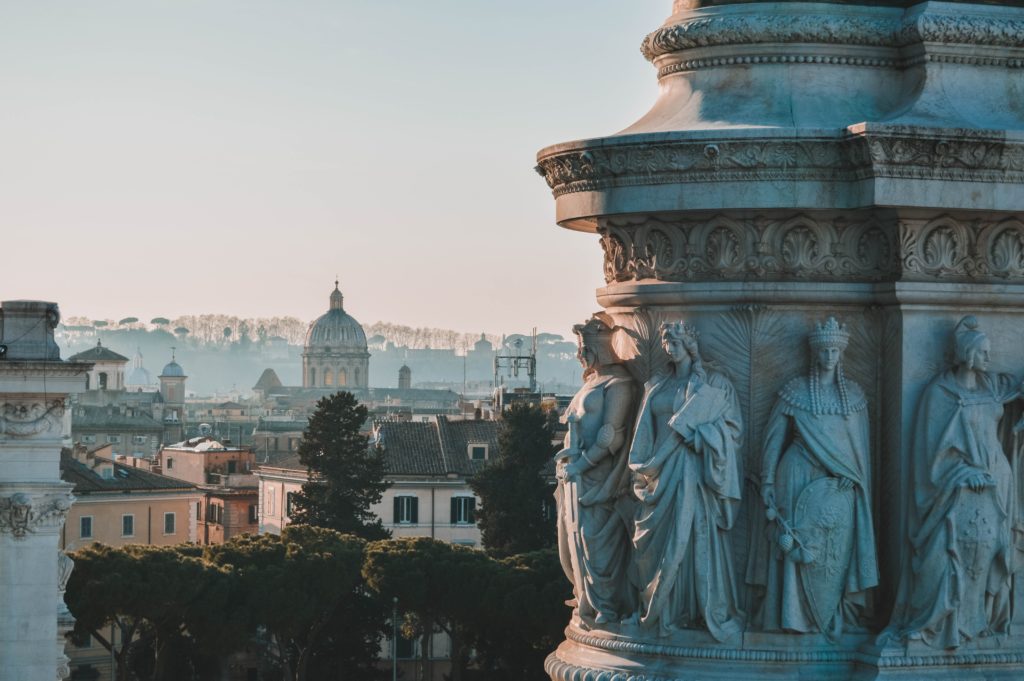 Everyone else I talked to, including one guy who's actually ordered one, said it looked very like an Aston Martin. It doesn't. It does, however, look extremely similar to an F-type Jaguar, which costs £100,000 less. In short, then, the Roma doesn't have much appeal to the mega Ferrari fans, it may not be what it says it is, and it isn't what you'd call good value. However, I have been banging on for years that Ferrari is losing its way, that it's a hatmaker first and foremost, and that the cars it makes are way too big, way too powerful and really only suitable for the rich and famous in Saudi Arabia. Driving an 812 GTS in Britain is like trying to ride a cow through your local antiques shop.
So I was rather looking forward to the Roma because it's small, and because its engine is not completely bonkers, and it's at the front, which is where Ferrari always used to put them in the glory days. And why should we criticize it for looking like an F-type Jag? Isn't that like saying about a woman: "The trouble is she looks too like Alicia Vikander"? Then there's the price issue. Sure, at £170,000 it costs more than a Jag or a Porsche — and a hell of a lot more than a Ford Mustang — but that's OK if it has the Ferrari magic. And there's no way round this: it just does. When you turn the steering wheel, even if you're not going especially quickly, a combination of many things, both visual and sensual, causes the pit of your stomach to feel momentarily warm, as though everything is suddenly all right in the world. I know this is the sort of pretentious twaddle Grayson Perry uses to lose viewers but it really does happen. Well, it does to me. And then, when I changed down for an upcoming corner and the double-clutch gearbox did its thing, it happened again.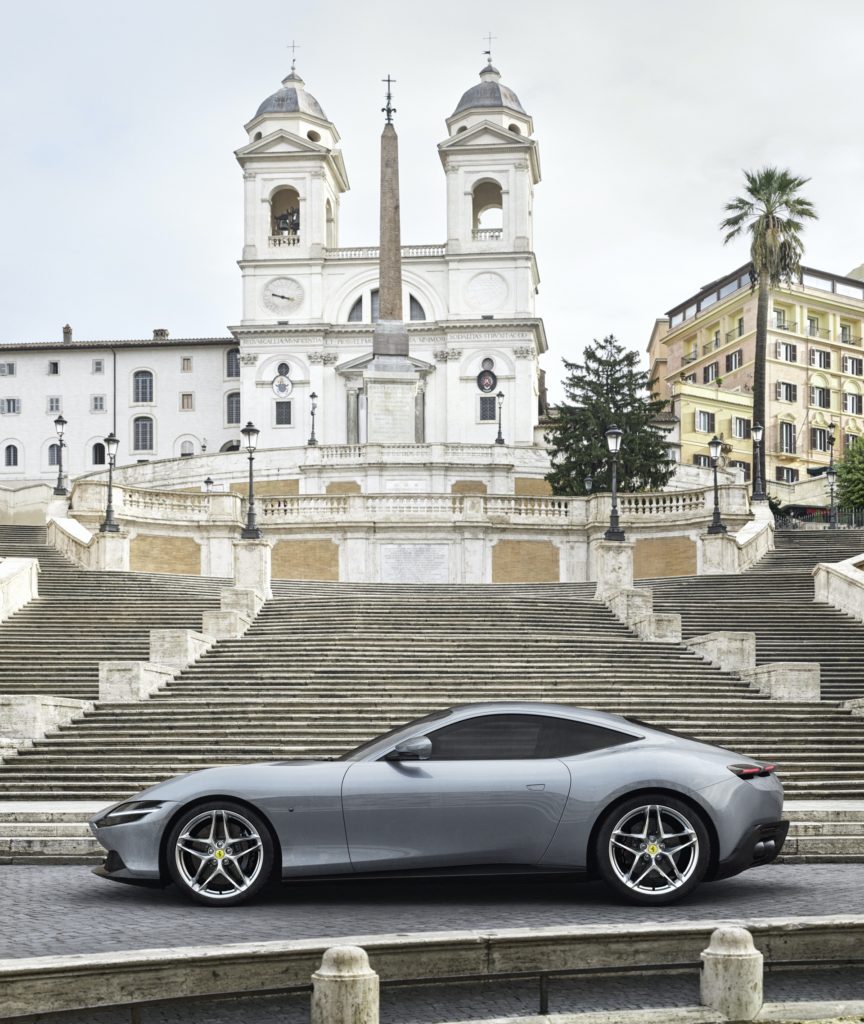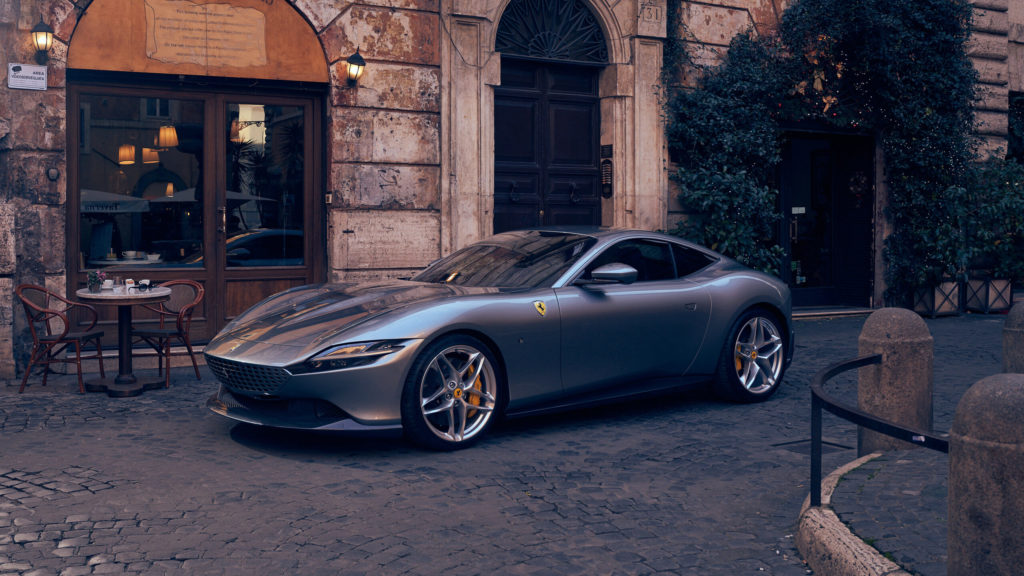 Oh, and when you put your foot down and there's a combination of sound and torque-driven fury, it's like you've dived headfirst into a vat of dopamine after drinking three pints of serotonin. It feels different to other cars somehow: lighter, sharper, better. I discovered this unusualness when I first drove a Ferrari 355. And I've experienced it a couple of times since, always when I'm in a small V8-powered Ferrari. They are just so bloody exciting. And for once the power didn't cause me to soil myself. In all the Ferraris I've driven recently I've put my foot down and then, driven by a healthy lust for self-preservation, I've lifted it up again. I challenge anyone — and I include Lewis Hamilton in this definition of "anyone" — to keep their foot down for more than two seconds in a modern V12 Ferrari on a typical British country road while in second or third gears. You can't.
This means you're paying for all that engineering and all that capability and you can't use it. Whereas in the Roma you can. The twin-turbo V8 produces 612 horsepowers, which is a lot, but crucially you get only 560 torques. That's still a lot but it's not so much that you immediately hit a tree. It's fun power. So what we have here is a car that tickles your tickly bits, and roars the triumphant roar of flat-plane internal combustion, and on the stretch of road I use when I have a nice car it was wonderful. It's my kind of car, this. Maybe, and it's a big maybe, a mid-engined 488 would be a tiny bit more dirty, but in a 488 you'd have to slow down for all of the crests or you'd graunch the underside of its low nose. Whereas in a Roma you can keep right on going. As an all-around driving machine, then, it is fantastic. And it's not even remotely crash on poor surfaces. It glides.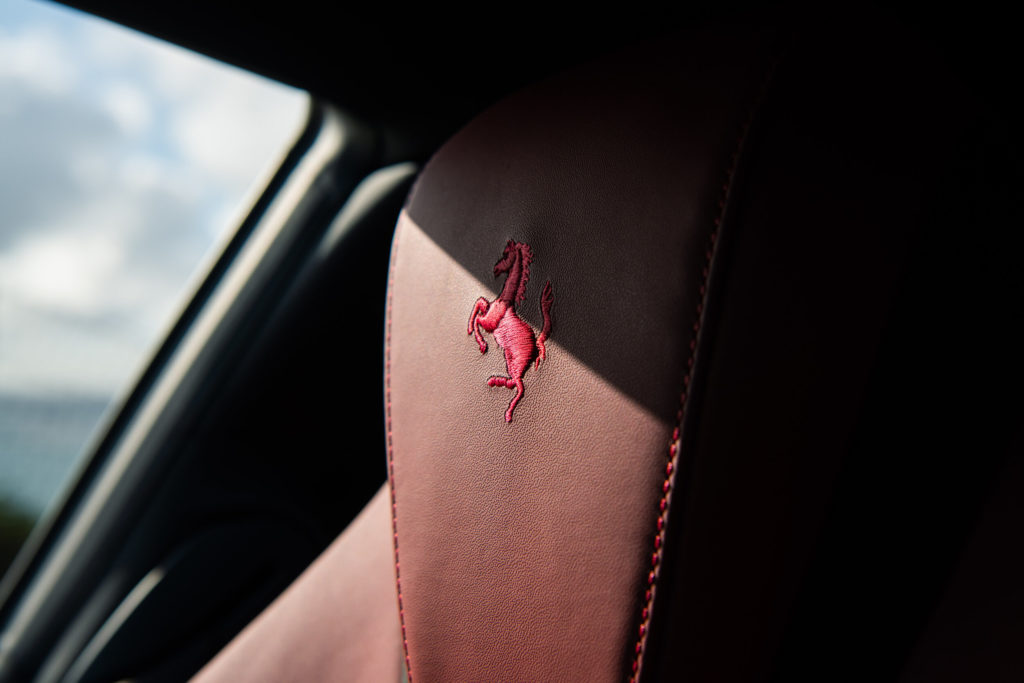 It's practical too. Because the engine is in the front you get a decent-sized boot with a decent-sized opening, and back seats as well. I'm not sure who exactly could ever use them, as even Richard Hammond would moan about being squashed, but they're useful storage spaces for smaller stuff. Babies, for example. Further forward there's a lot of clever-clever electronic interface stuff, with glass screens and haptic buttons and so forth, and I know this has gone down badly with some of my colleagues in the specialist motoring press. But I thought it all worked quite well. For once I didn't even mind having most of the controls on the steering wheel. It's still a stupid idea not to have stalks for the wipers and indicators, but at least in the Roma I'd figured out the headlight dim/dip operation after only three days of swearing.
However, the whole thing then comes crashing down because of the seats. There's no proper lateral support no matter what you do with the controls, and you feel like you're sitting on them rather than in them. They are terrible. You'd be better off ordering the car with none at all and using your kitchen chairs instead. Of course you can opt for sports seats instead, which, of course, brings me on to the other problem with this car. The crazy options list. You want the rear diffuser to be made from carbon fiber? Well, that's £6,720. Two-tone leather is £4,800. Foldable rear seats are £960. Basically, everything is an option, which is why the test car I drove would actually cost you just shy of £230,000. The Roma's good. Very good. It's elegant and subtle and pretty and fast and surprisingly practical. I really liked it, but at that price I'm not sure I could bring myself actually to buy one.