Its first formal journey started on October 4, 1883, by the Compagnie Internationale des Wagons-Lits. Ever since only a few trains have been maintained under such good condition, and still embody the elegance of a Golder Age rail travel. The Orient Express legend has featured in many books, movies, TV & radio shows, and plays. Its worthy heir has also drawn inspiration for Agatha Christy and her best-selling classic novels.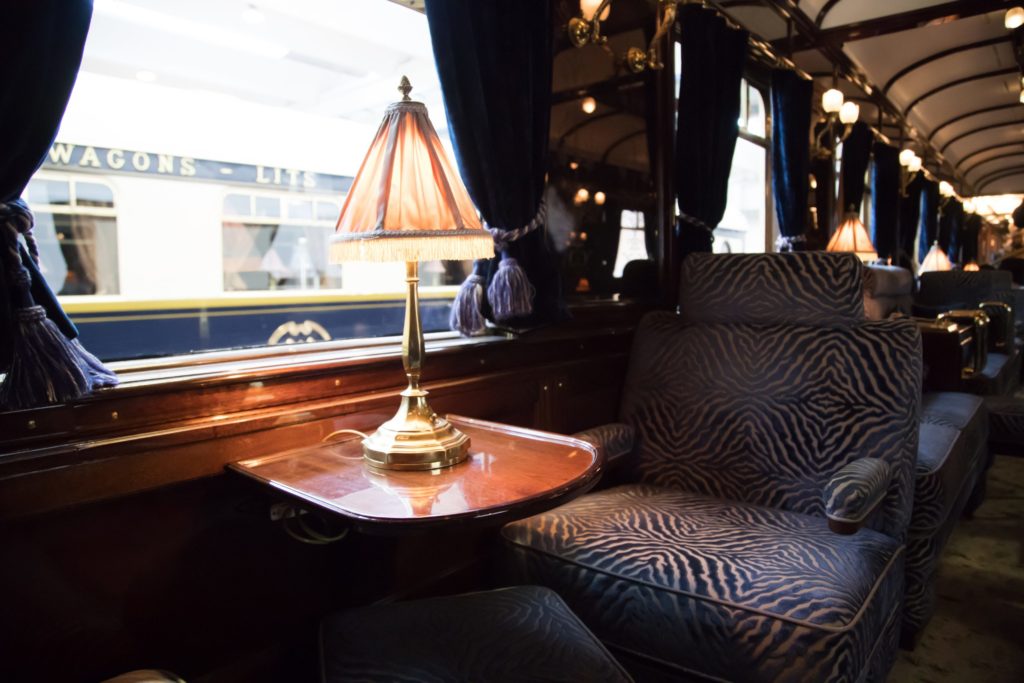 Designed by Wimberly Interiors, the new suites -Vienna, Prague, and Budapest- are named after iconic European cites the train travels to every year. The Venice Simplon-Orient-Express, the design and careful restoration that goes into each suite, whilst respecting the original 1920s art-deco design, is extraordinary. They are a real tribute to the romance and glamour of Europe and the golden era of rail travel. The fully air-conditioned vintage cabins with cherry wood and elm burr paneling provide the backdrop for decorative marquetry friezes. The antique furniture, the gourmet dinners with live music, compose a time machine type experience. The six Grand Suites have names such as Vienna, Prague, Budapest, Paris, Istanbul, and Venice. The Venice Simplon-Orient Express includes the original 1920s and 1930s bedrooms, along with three dining carriages: Etoile du Nord, Cote d'Azur, and L'Oriental. The stylish bar is accompanied every evening by music from the resident pianist as well as local entertainment. Passengers can choose between a single or twin cabin, but also a suite is available for a more comfortable and spacious experience.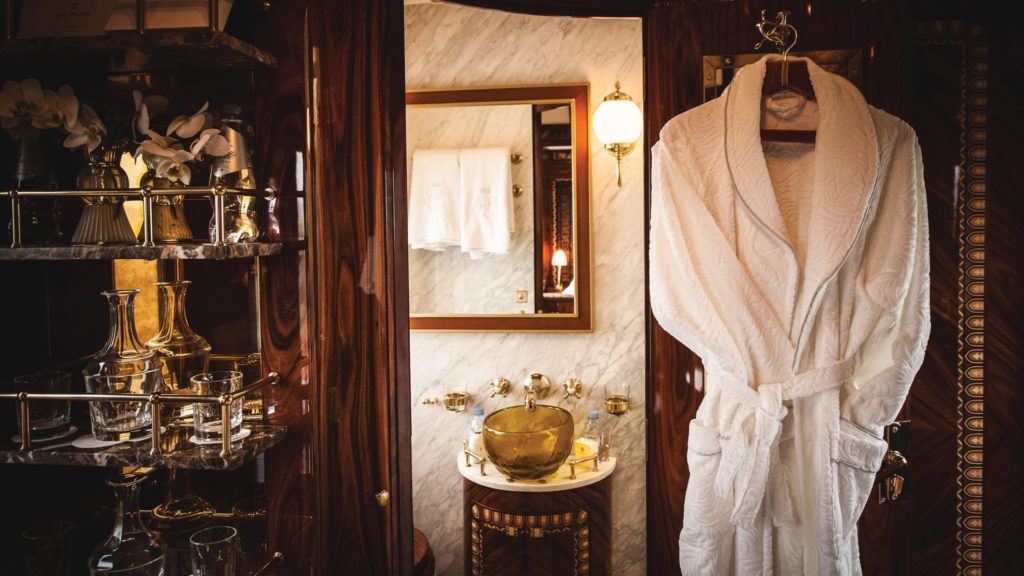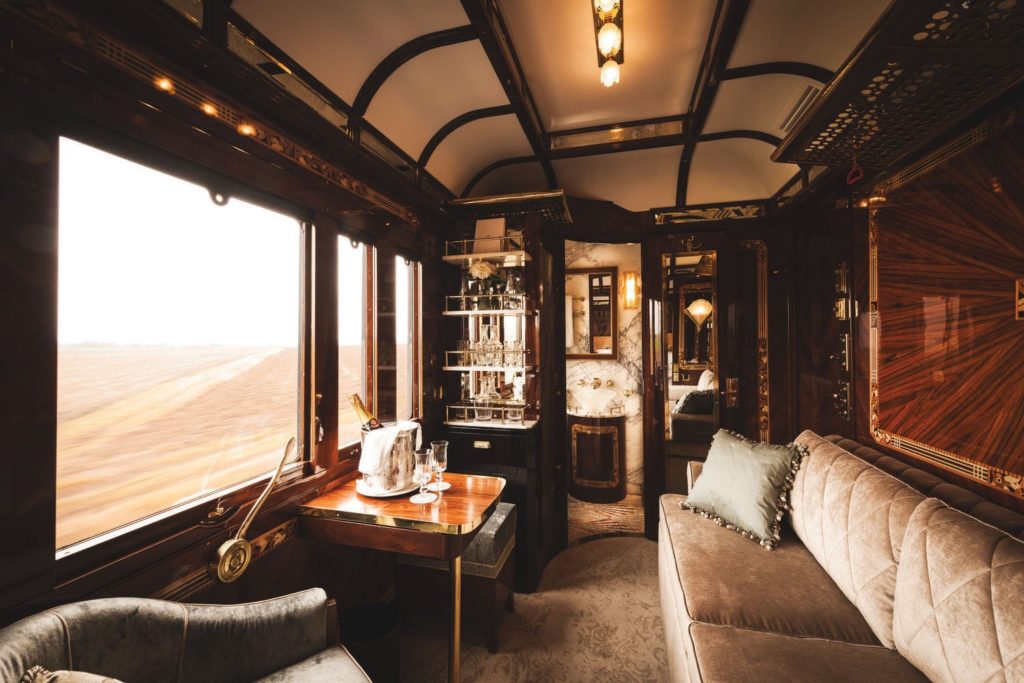 Belmond provides a range of different travel options. Its journey starts from Venice, passes through Liechtenstein, Austria, Germany, France, and ends in Britain. This route can be taken and vice versa. Windows view the majestic landscapes that stretch along the Dolomites, the Brenner Pass, and the valleys of Austria. These vintage wagons have been embarked on by an impressive number list of famous and rich people. Back in time, the train was used by famous passengers such as the writer Leon Tolstoy, the revolutionary Leon Trotsky, the Hollywood star Marlene Dietrich, the Lawrence of Arabia, and the spy Mata Hari. Over time, the train has been used for filmmaking studio, such are the 007 adventure "From Russia with Love" in 1963, with Sean Connery, and of course the "Murder on the Orient Express" in 2017, with Kenneth Branagh, Penelope Cruz, Johnny Depp, and Judi Dench. Last but not least, Simplon-Orient-Express was a major feature of Bram Stoker's movie "Dracula".