It is the first hotel entirely made of ice in the world where guests can sleep all year round in freezing temperatures as low as -5 degrees Celsius.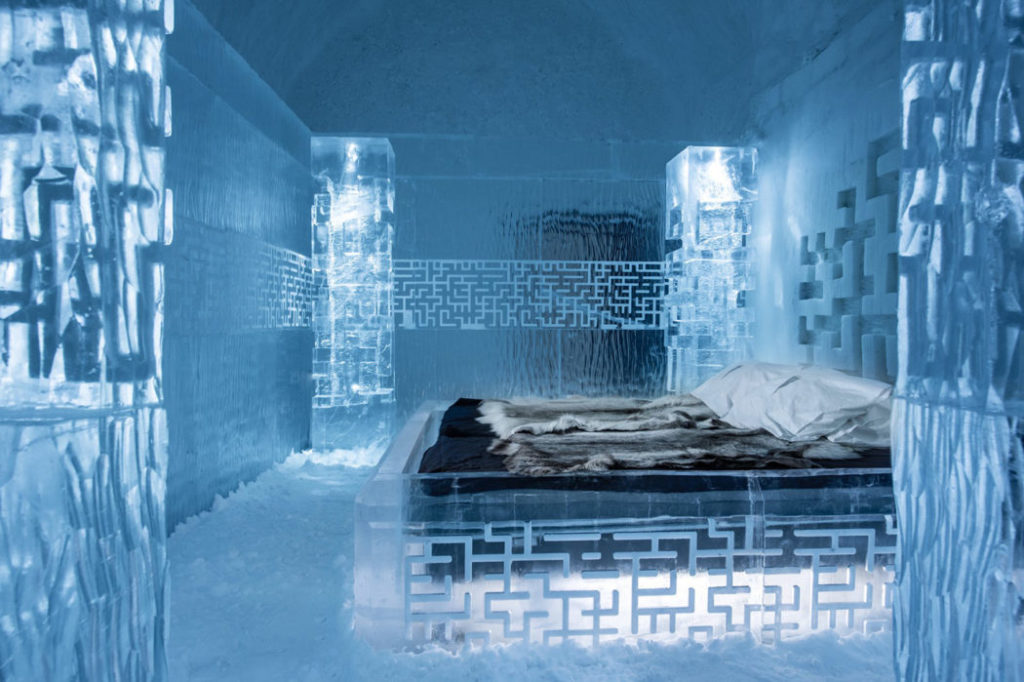 Located in Swedish Lapland, Icehotel 365 features 20 suites, a gallery and a bar built with 30,000 liters of water drawn from the nearby Torner River. The rooms were created by more than 40 designers from around the world, including the British office Atmos Studio, the Dutch artist Marjolein Vonk and the Italian designer Maurizio Perron.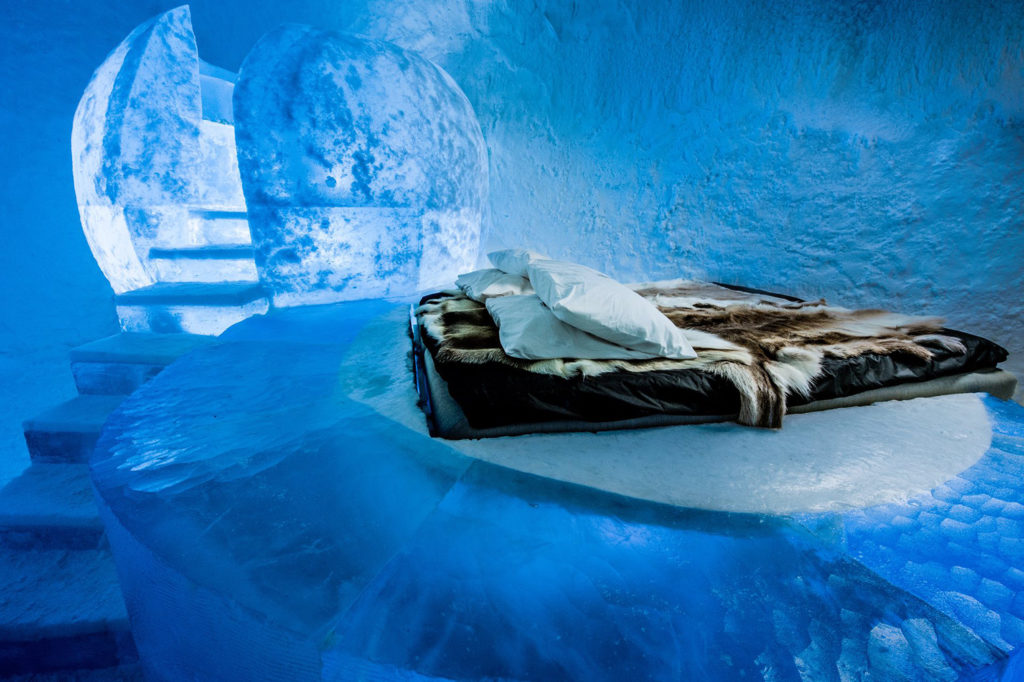 Icehotel 365 is located in Jukkasjärvi, on the site of the original Icehotel, which has been built every winter since 1989 and melts every summer. Energy drawn from the solar panels will keep the new, permanent structure frozen year-round. "The exciting thing is that the sun that melted the hotel in the past, is now necessary to maintain this experience all year round", explains Arne Bergh, creative director of the hotel.
The roof of the Icehotel 365 will be covered by a "blanket" of snow during the winter months, which when it melts in the summer will reveal the solar panels and a turf roof, planted with arctic flowers.